Citroen C4 Cactus Rip Curl - Interactive Advertising
2016
A suite of rich interactive adverts to promote the Citroen C4 Cactus Rip Curl.

Collective HIT (2549x1500)
This is the main screen for the advert - the hot spots on the car pulse, inviting the user to click and find out more about the features of the car. The user can also click on the 'Meet the Artists' hotspot to watch a short video or the 'Discover More' link to go straight to the Citroen Website.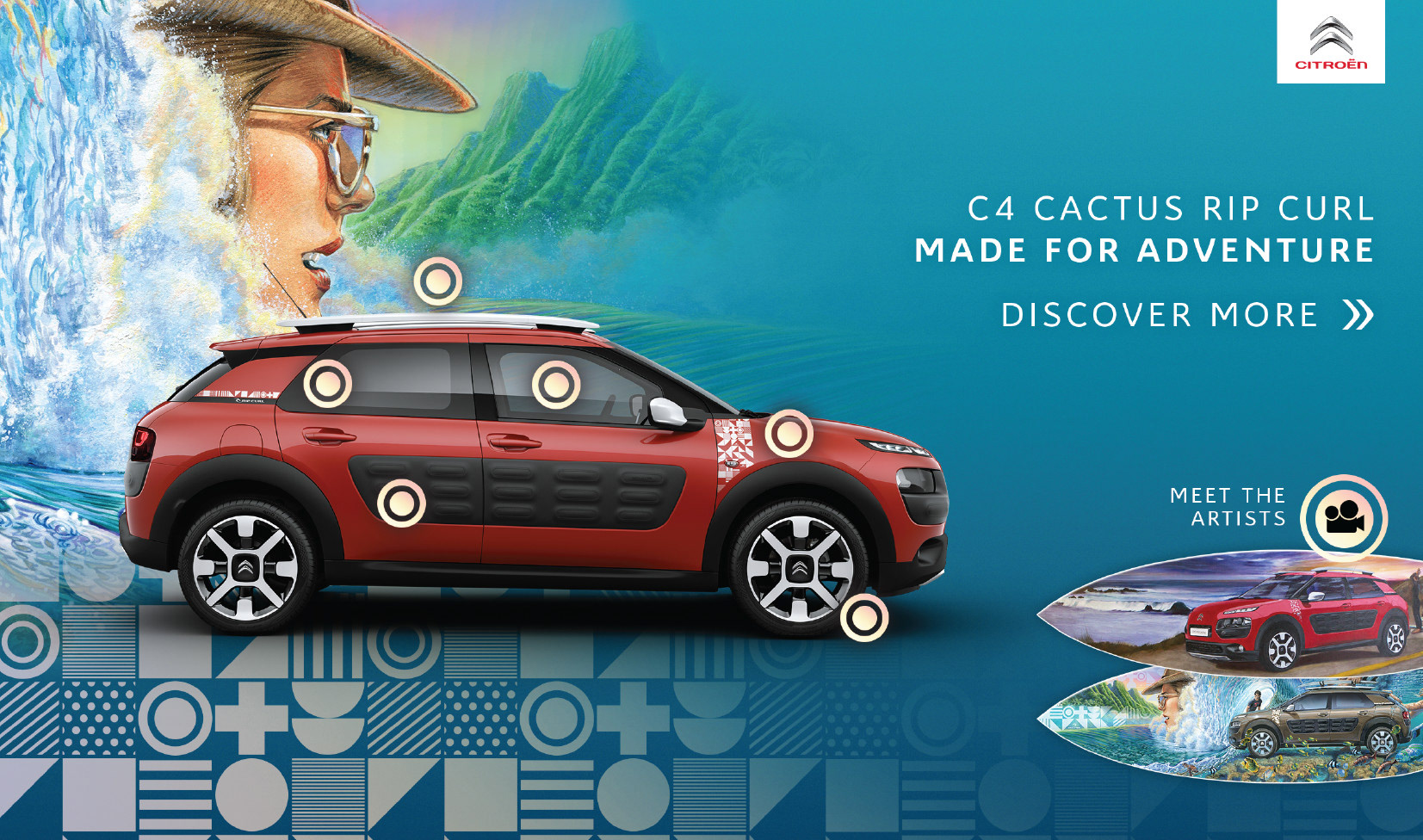 This is the UI that appears if the user watches the video.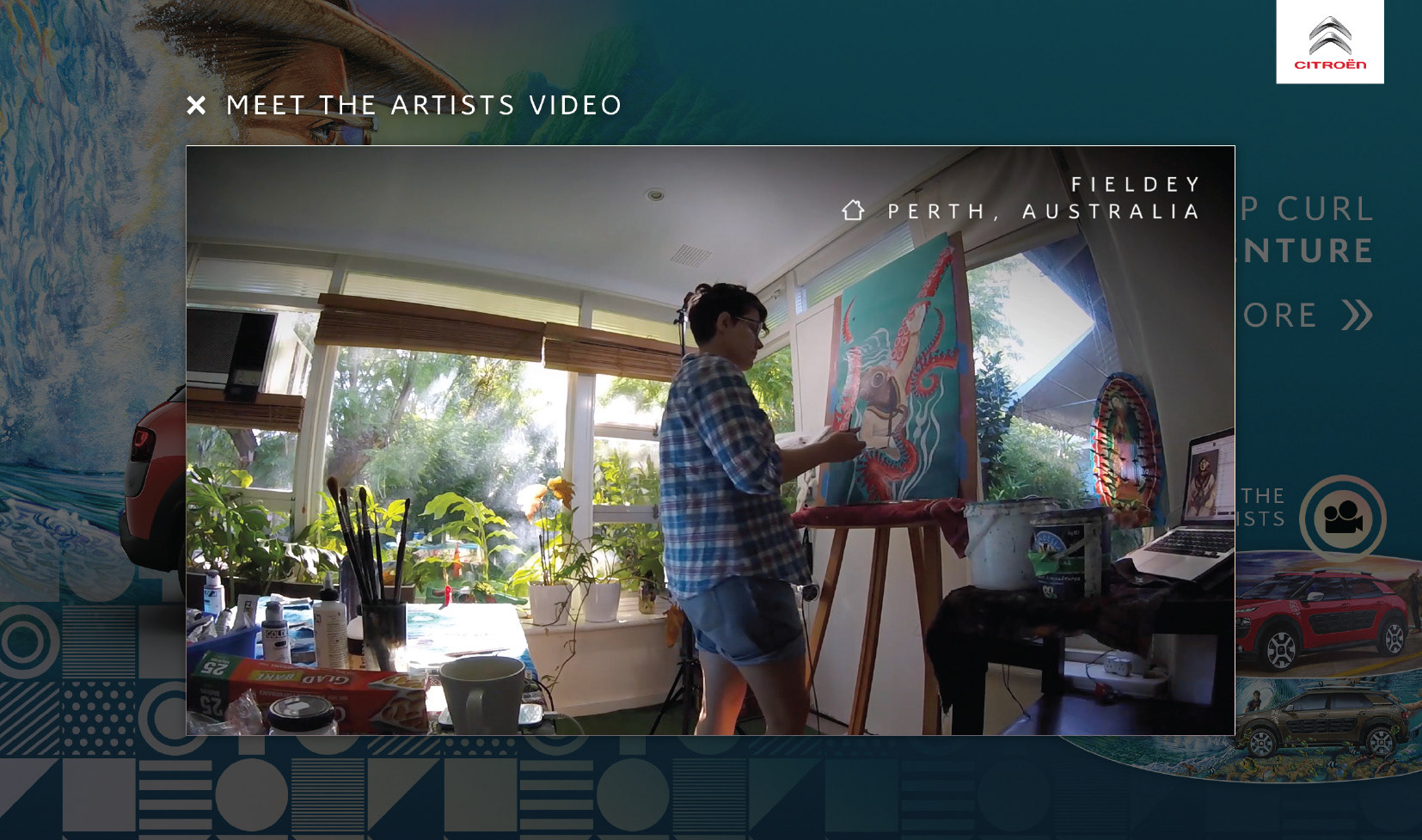 This is the UI that appears if the user clicks on a car hotspot. The UI goes directly to the area of the car that the user picked, and the user can move on to other features from there, either via the arrows or the thumbnails at the side.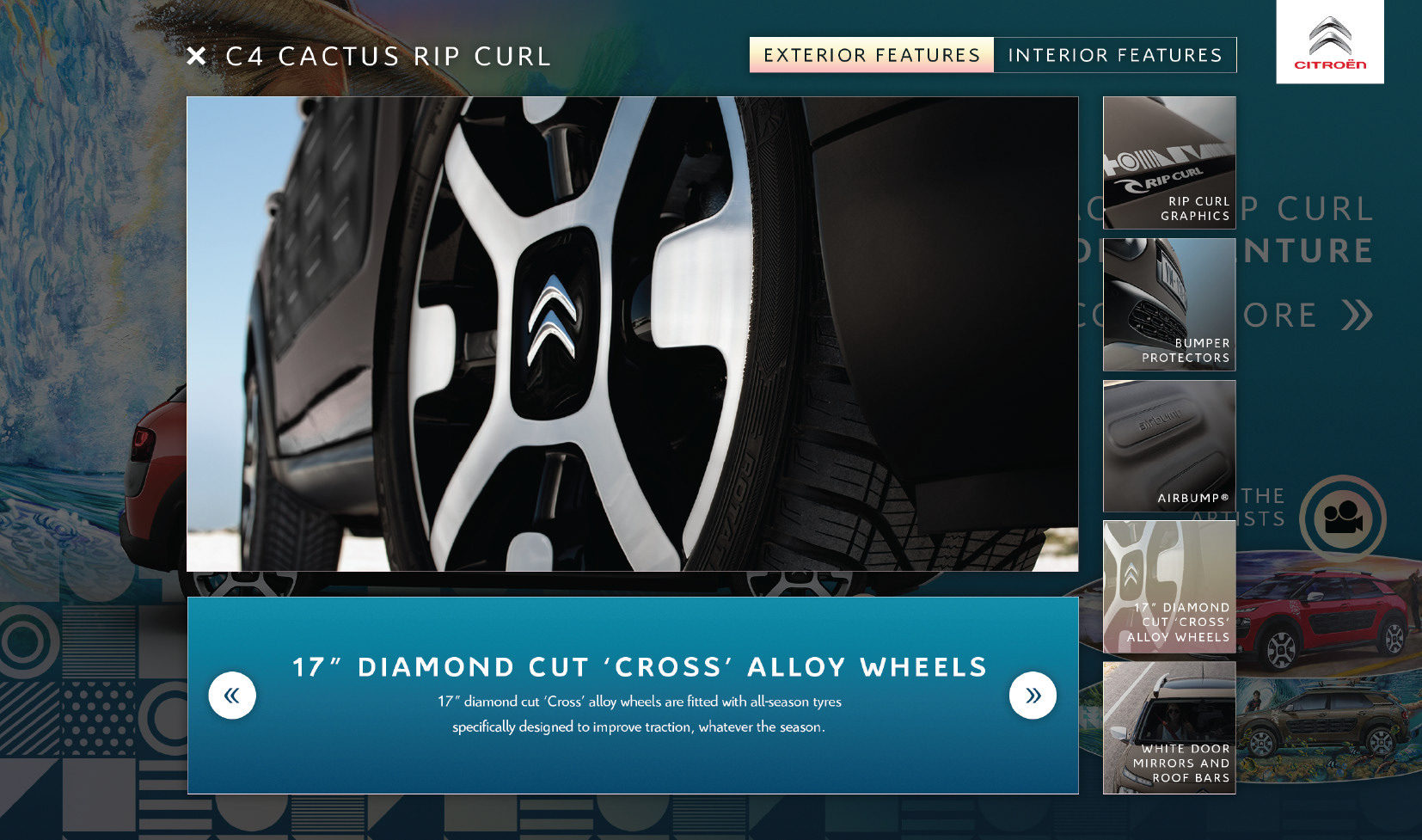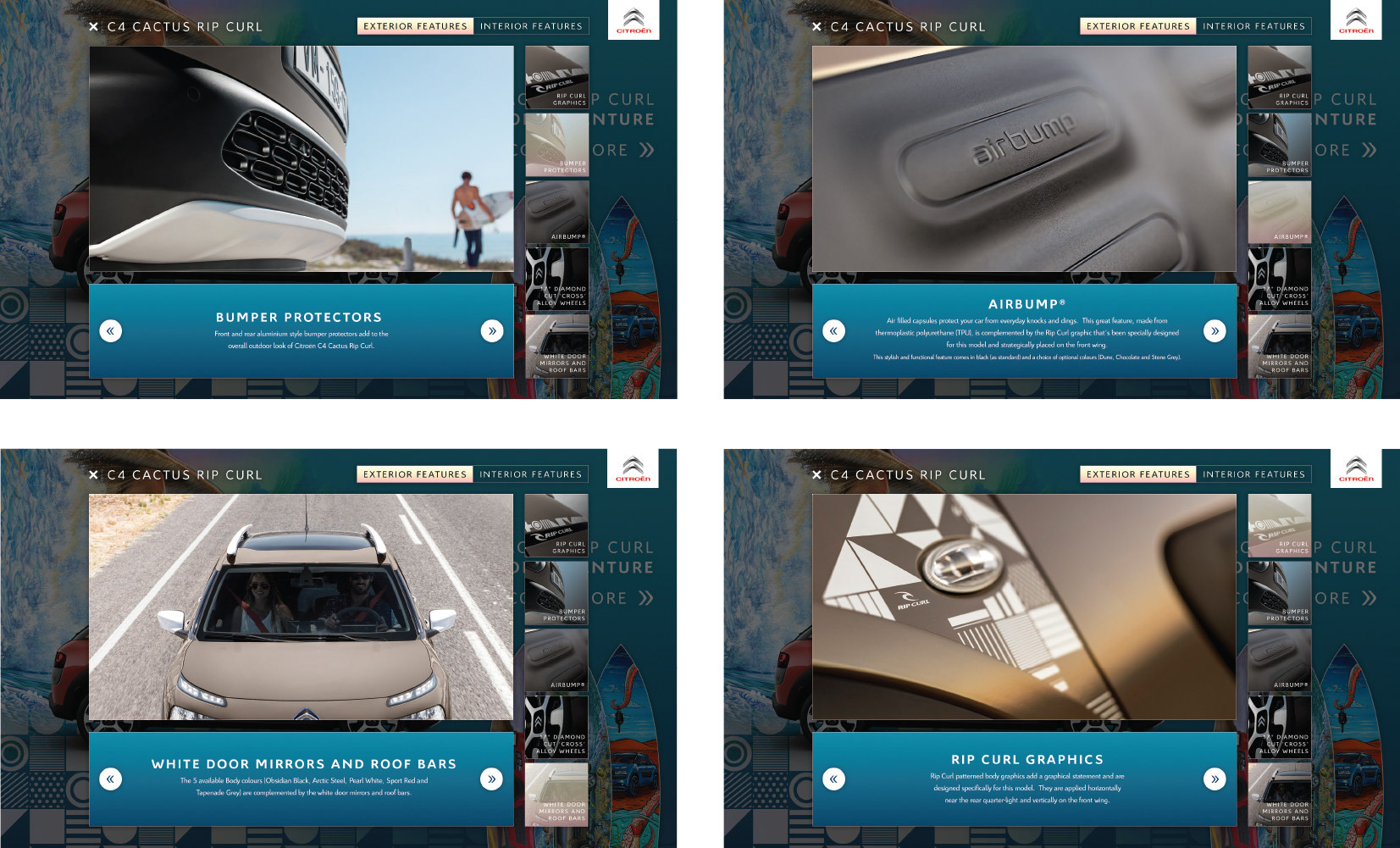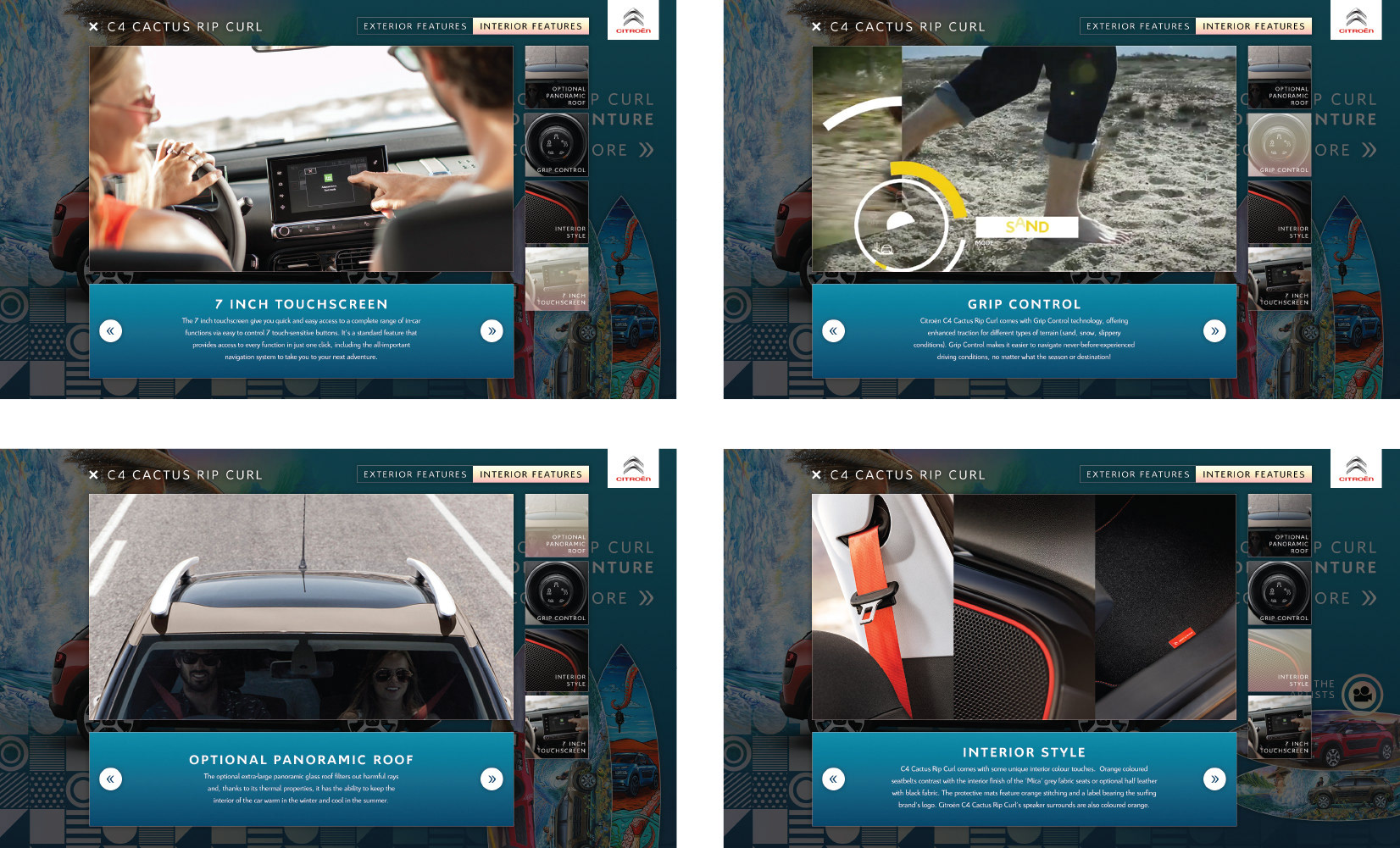 A scaled down version of the Collective design, to fit in to iVOD's video overlay advertising.