//This project was created at a hackathon weekend - and as such isn't a fully complete project - there may be some very rough edges!//
For my second stint at Code The City I decided to join an established project, so that I could work closely with developers to create a working prototype by the end of weekend - and we succeeded! FOIFinder (tinFOIlhat originally) was already a working application that would scrape freedom of infomation requests from council websites, and put them in to a searchable database (using OCR if necessary). There was no front end to this, however, so this is where I came in.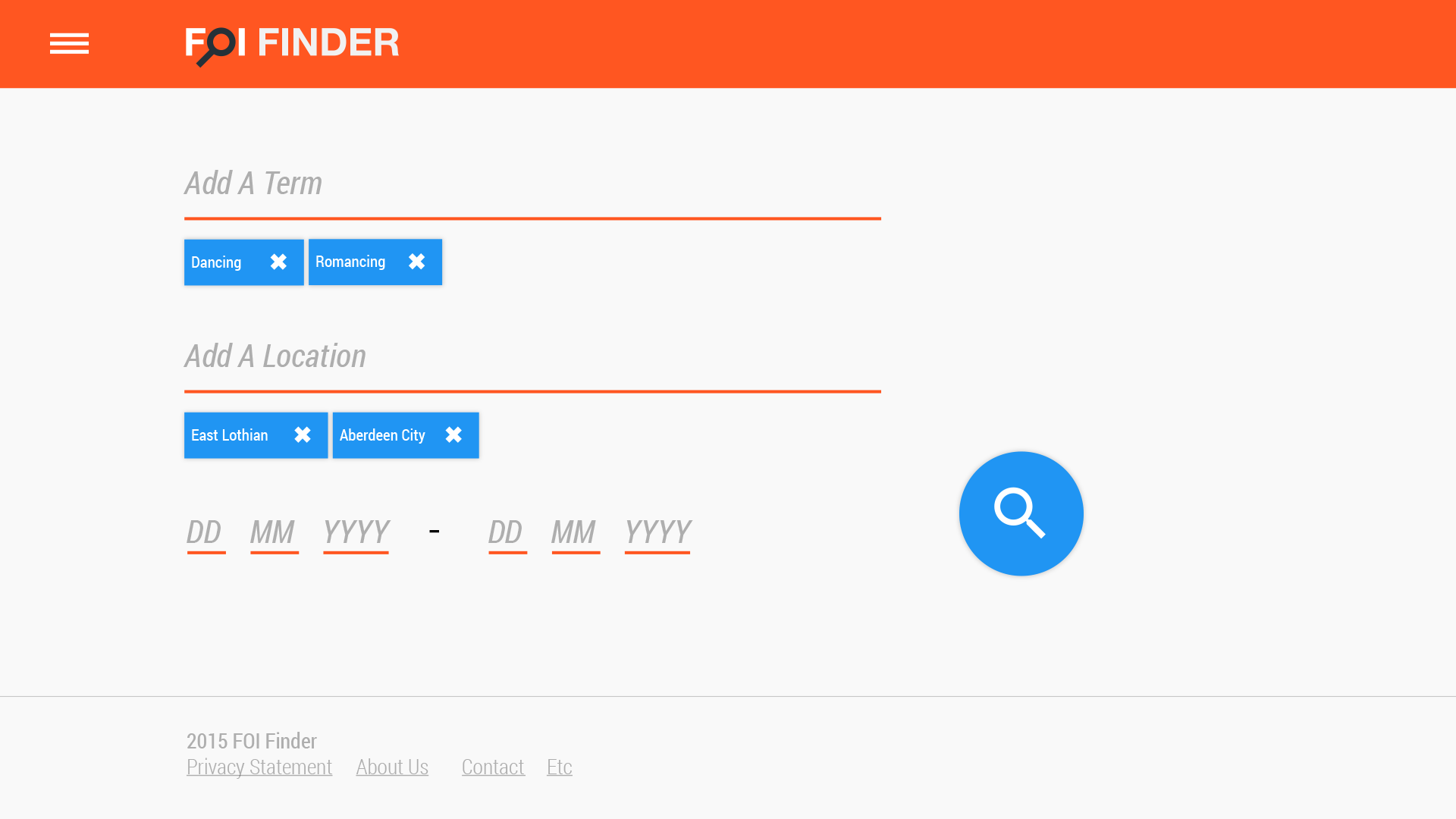 My aim for this project was to create a fast and easy to use interface, intended to be powerful enough for use by journalists, but simple enough for use by everyone else.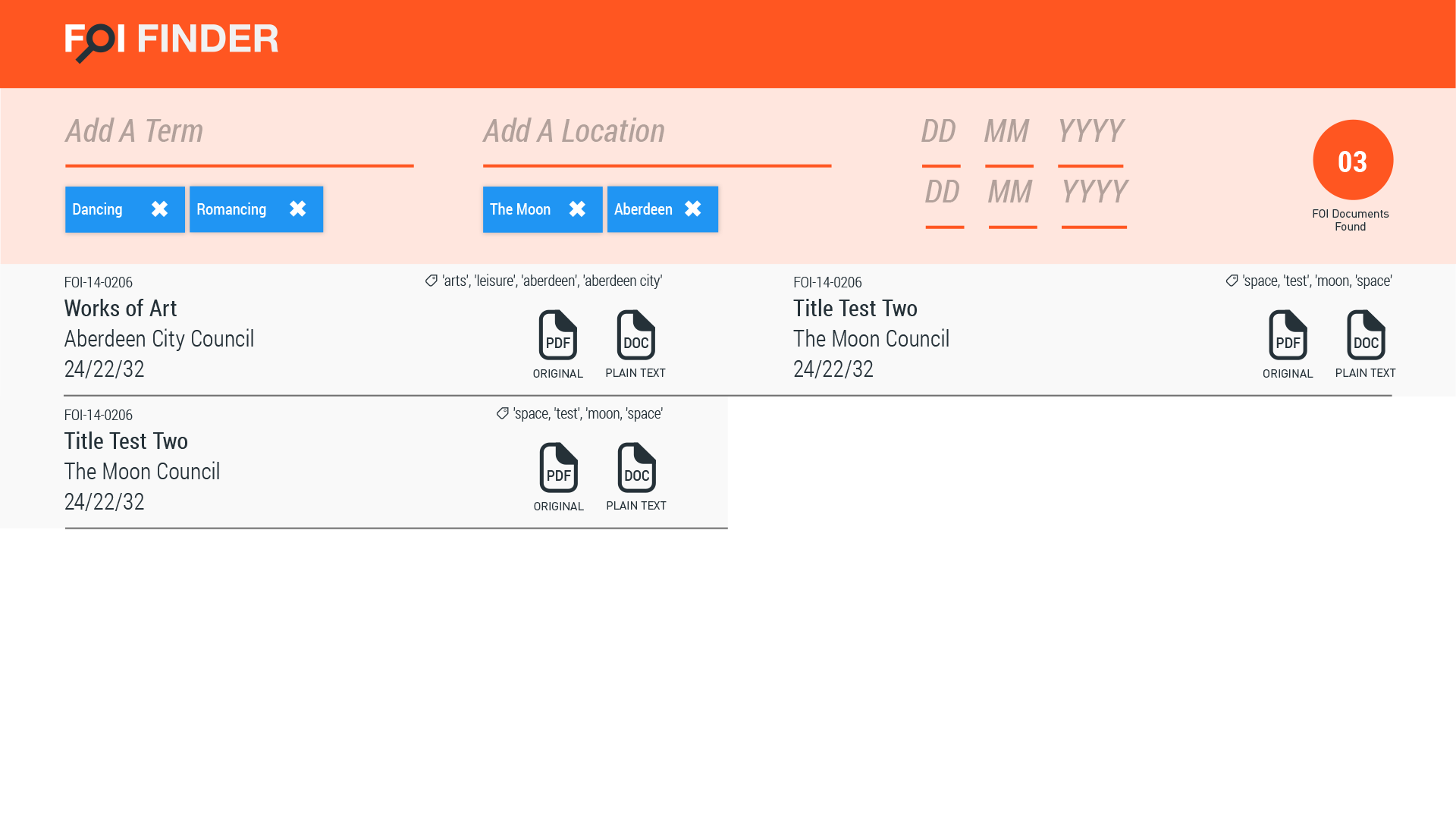 This (very) hastly prepared presenation will tell you about the back end and front end of the project. My part starts at 00:42, but it's worth watching the whole thing to get a better idea!)