Durex - Orgasms for All - OLV Dynamic Subtitles
2016
Art Direction and Animation for a Durex OLV.
A range of proposals on how text could be integrated in to Durex's Orgasms for All online video. The subtitles were meant to be fun, and bring life to the conversation being had in the OLV.  These were received well by Durex, along with the shot animation reel from an earlier draft of this project (seen at the bottom)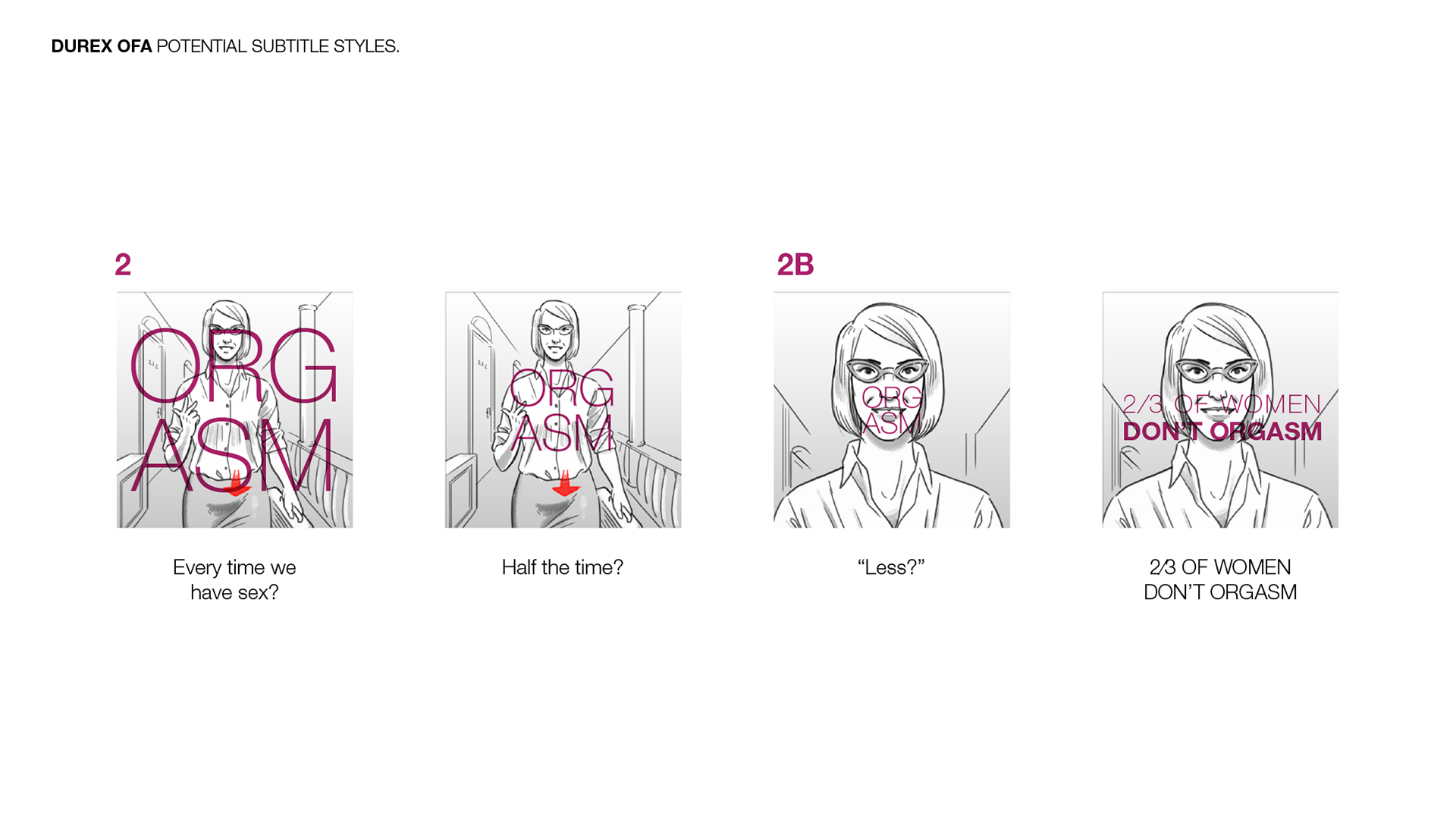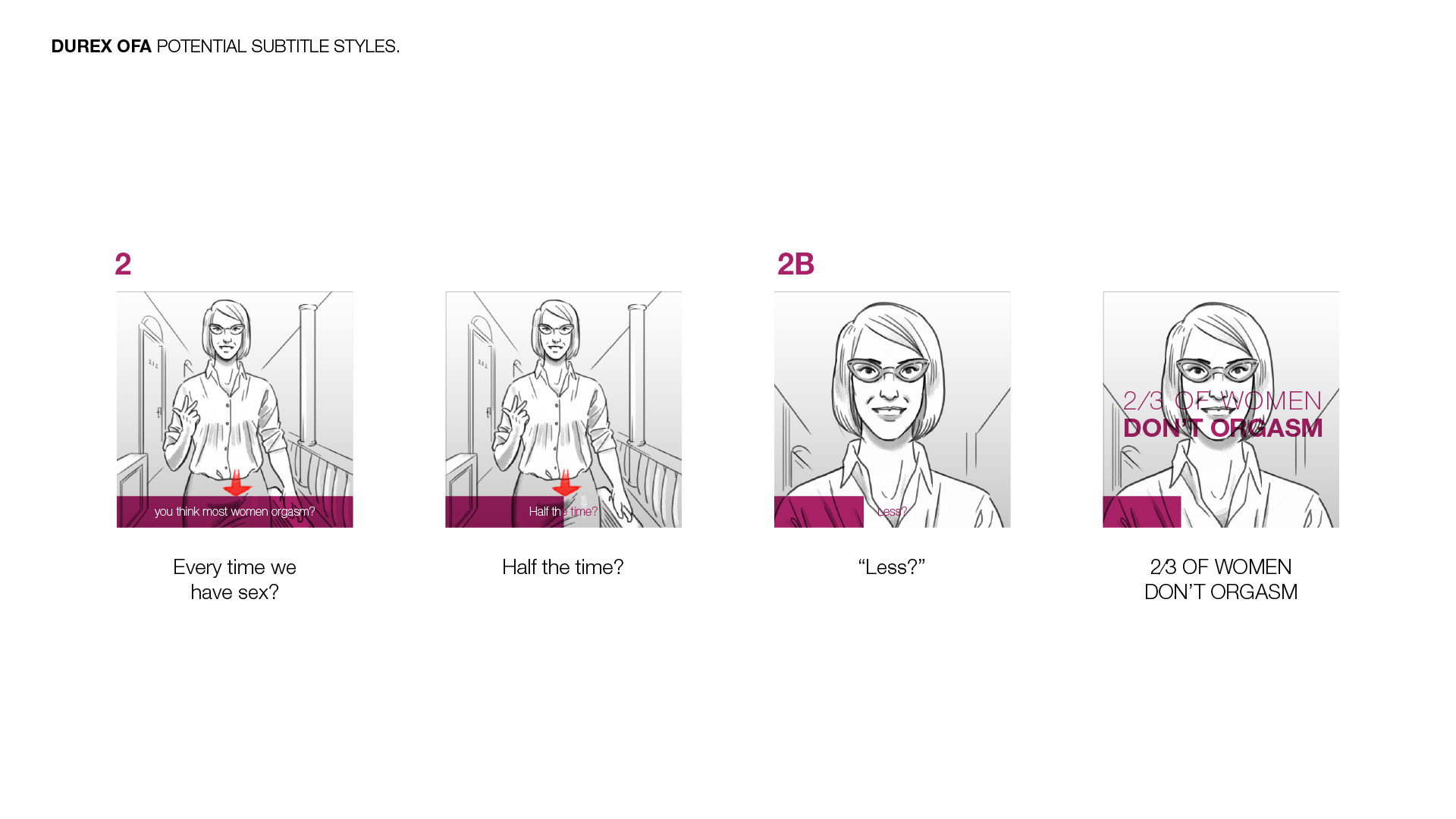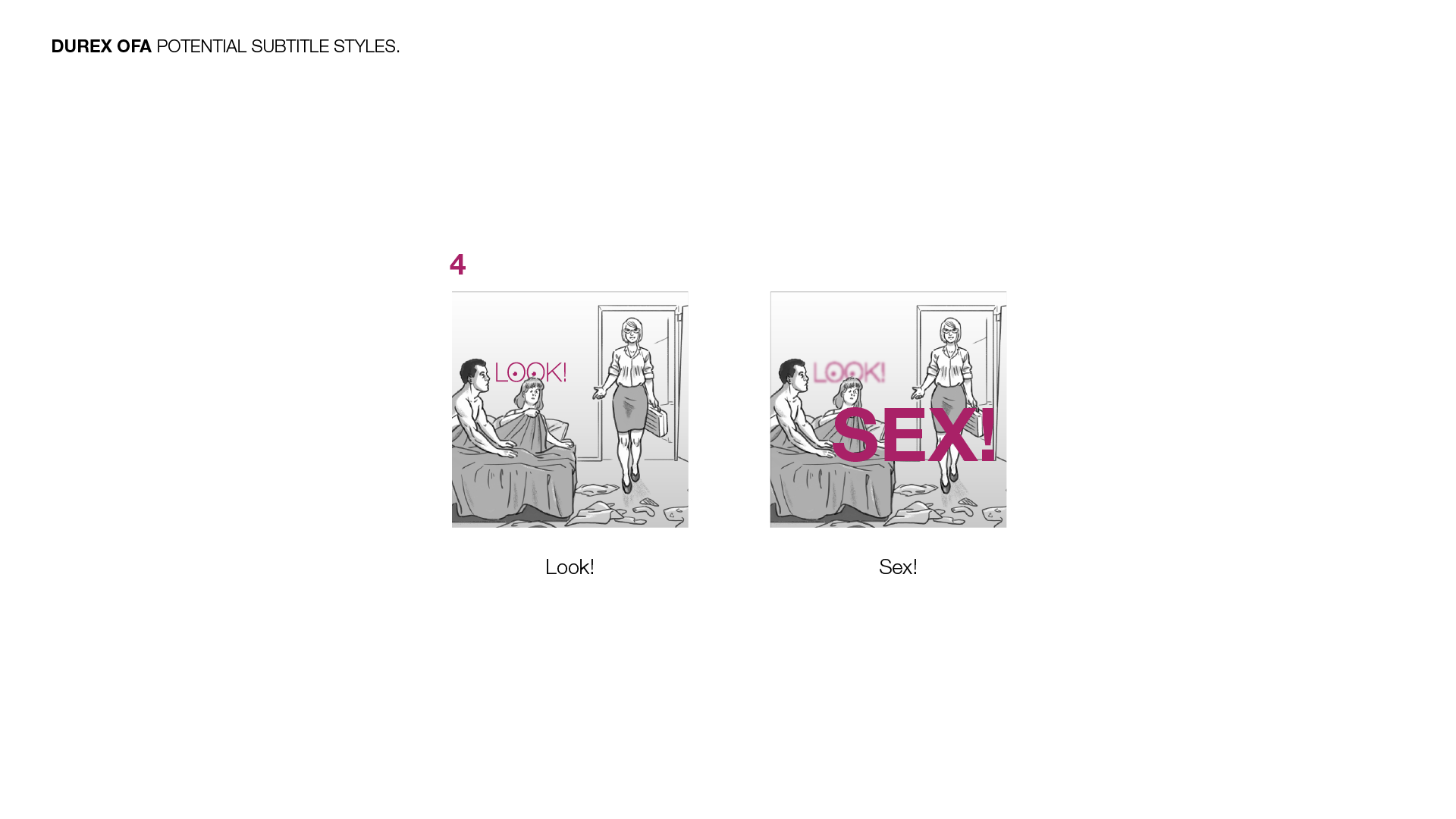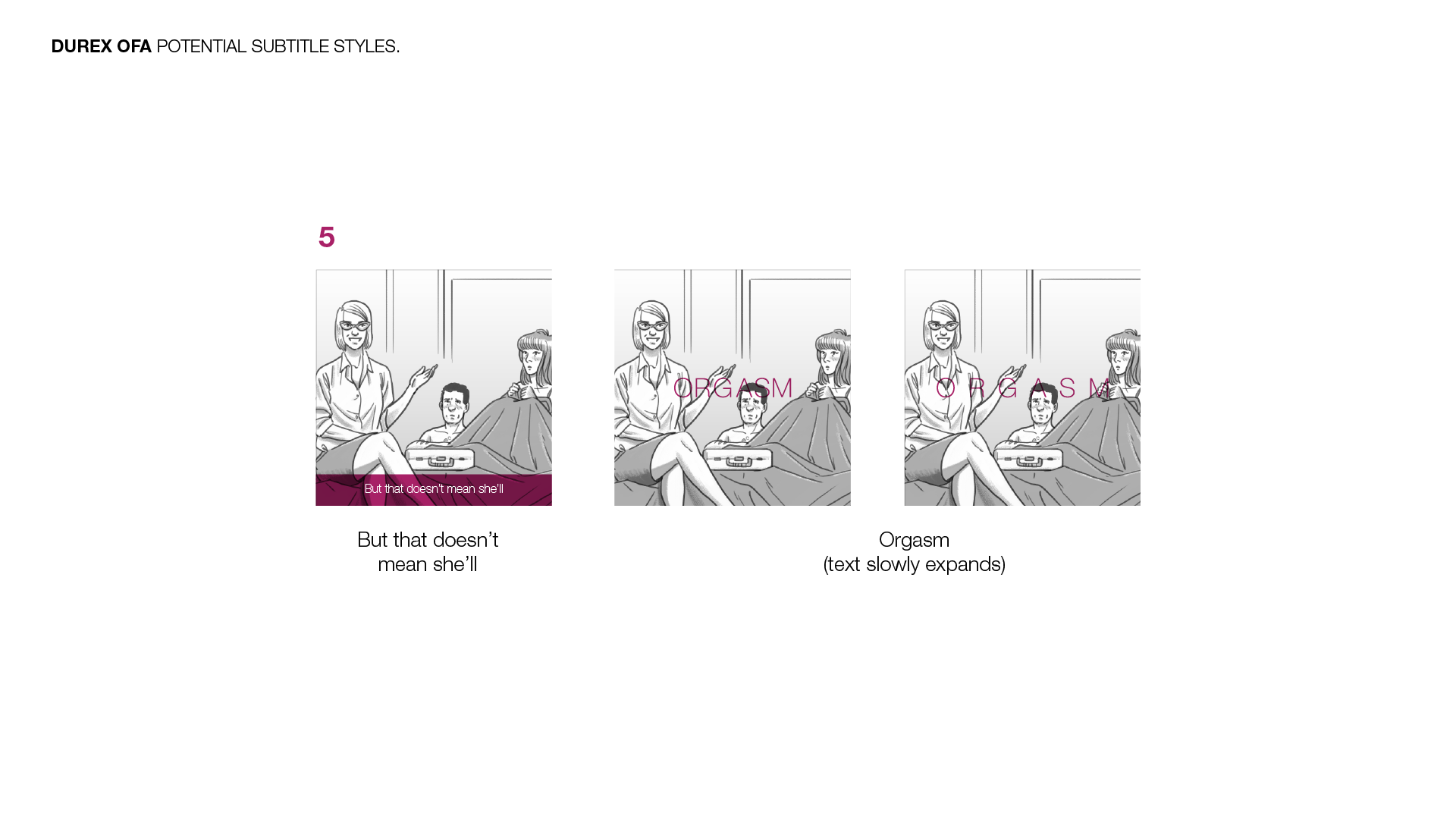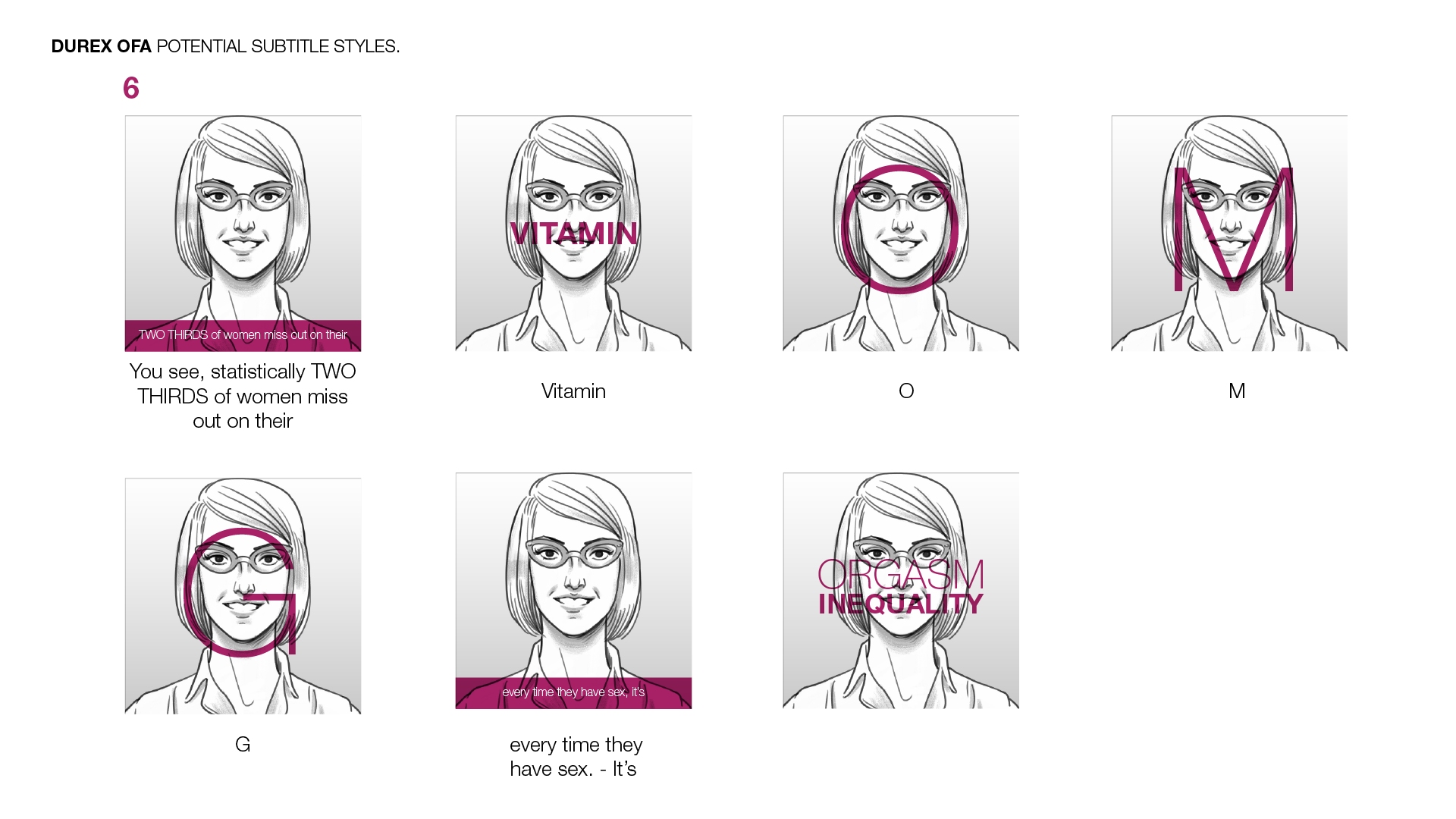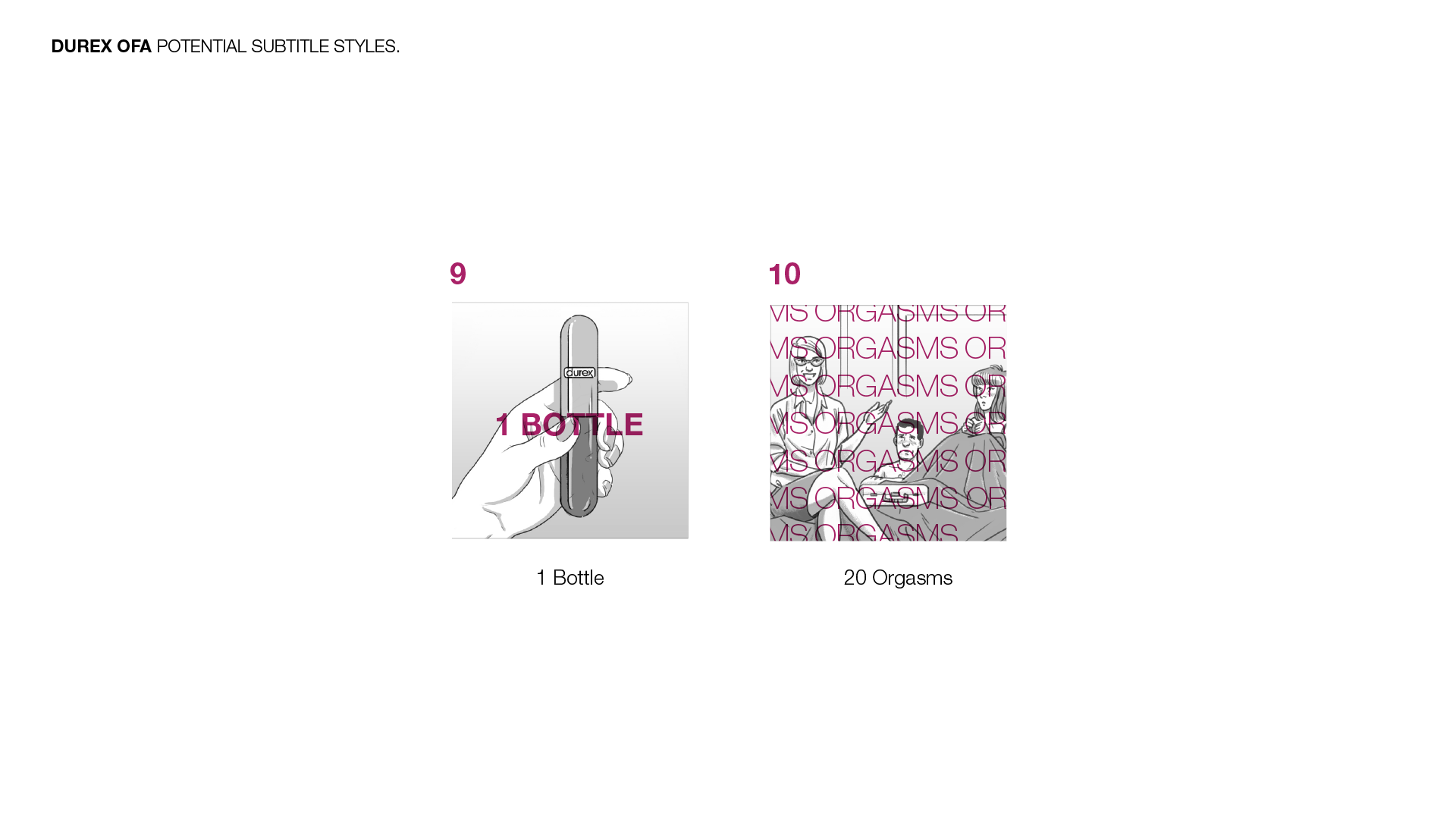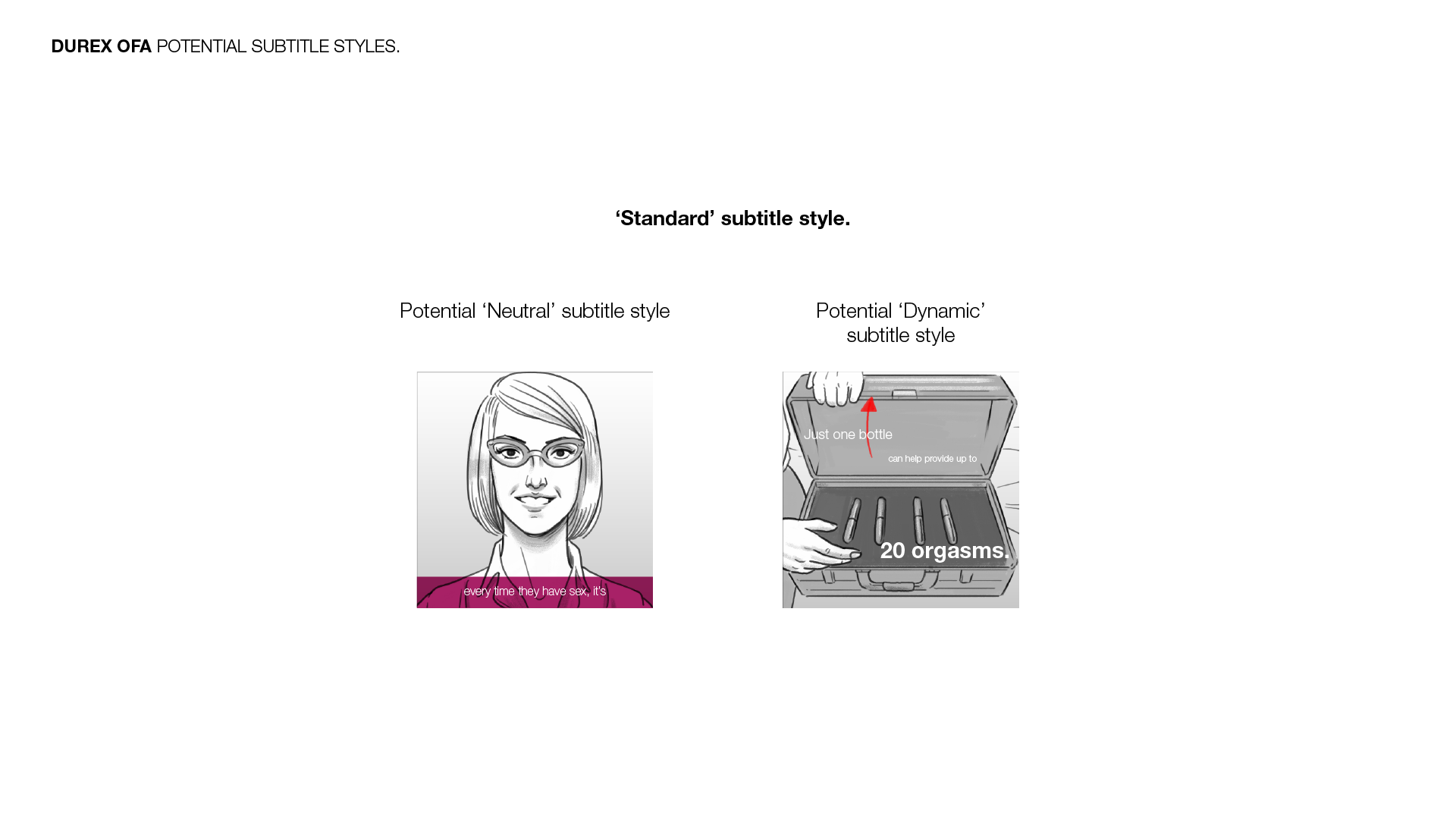 Potential Animation styles for the subtitles. Created based on an earlier version of the project.