This is the main screen for the advert - featuring pulsing hotspots where the user can mouse over and find out more about the respective feature. This box is also used to display the TVC while the user is not interacting.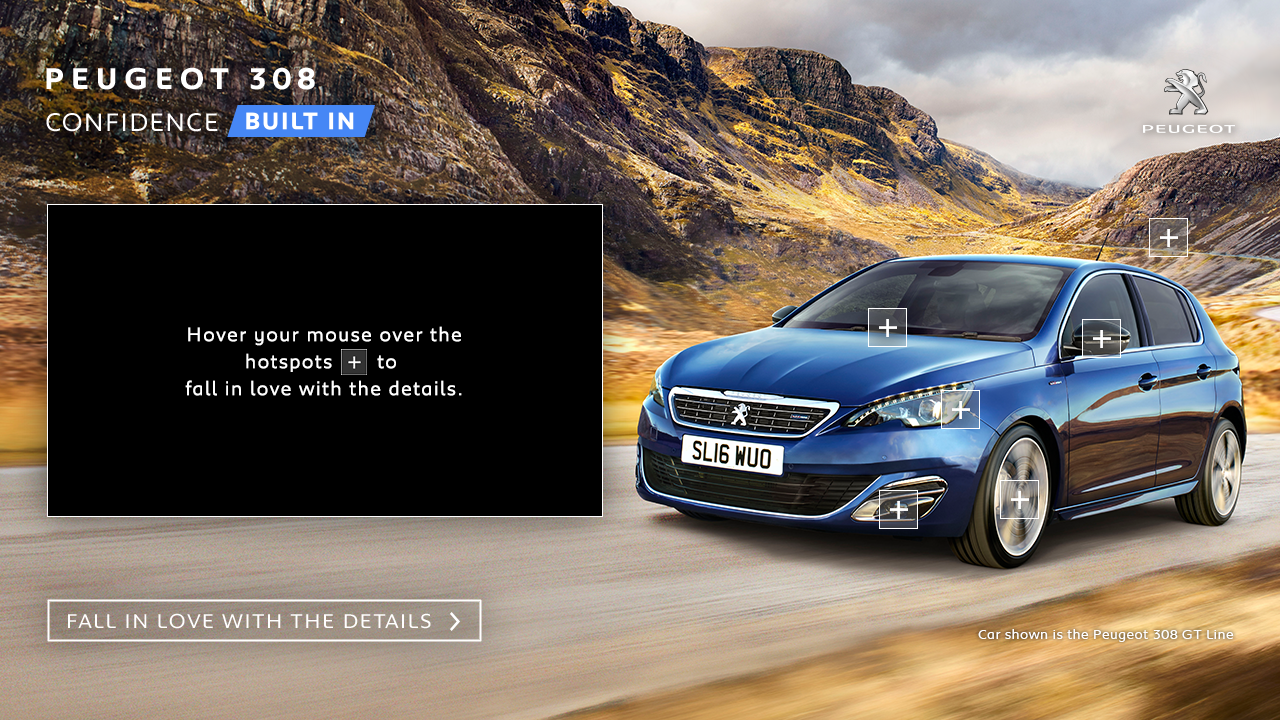 This UI appears if the user mouses over a hotspot. 
The image is displayed with a slow pan within the frame.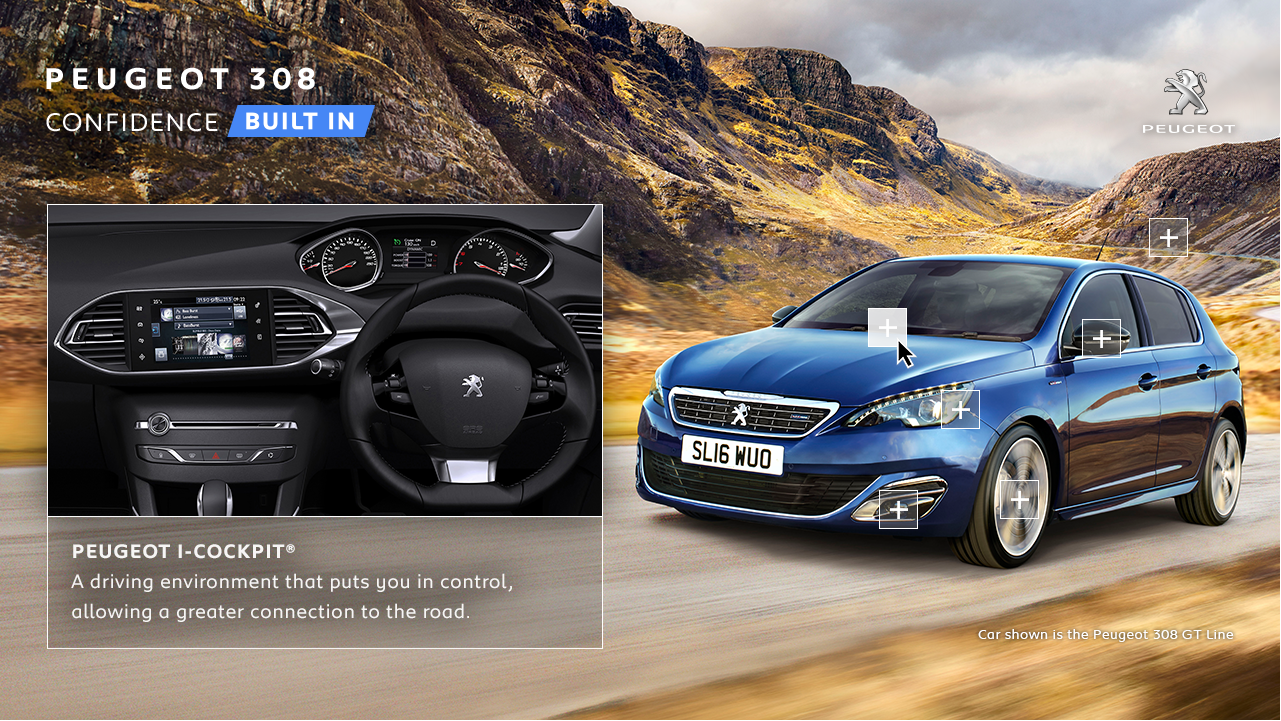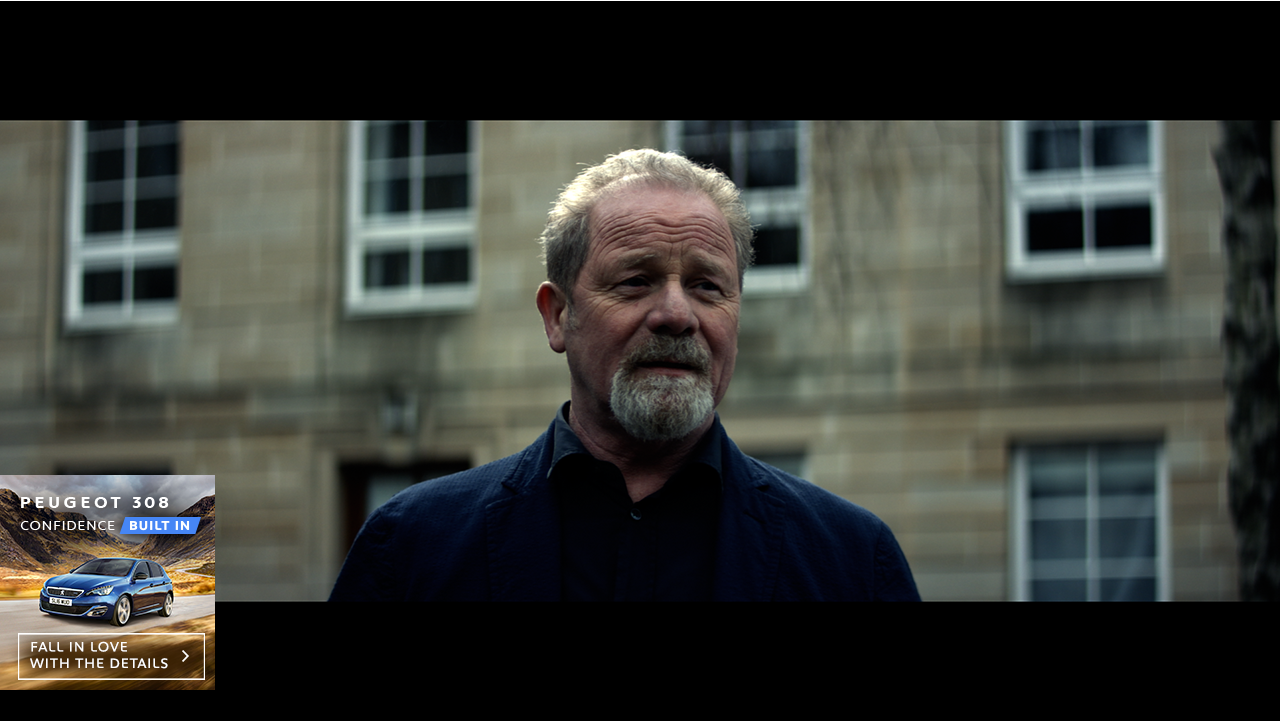 A range of standard web banners, that feature small animations as the features appear.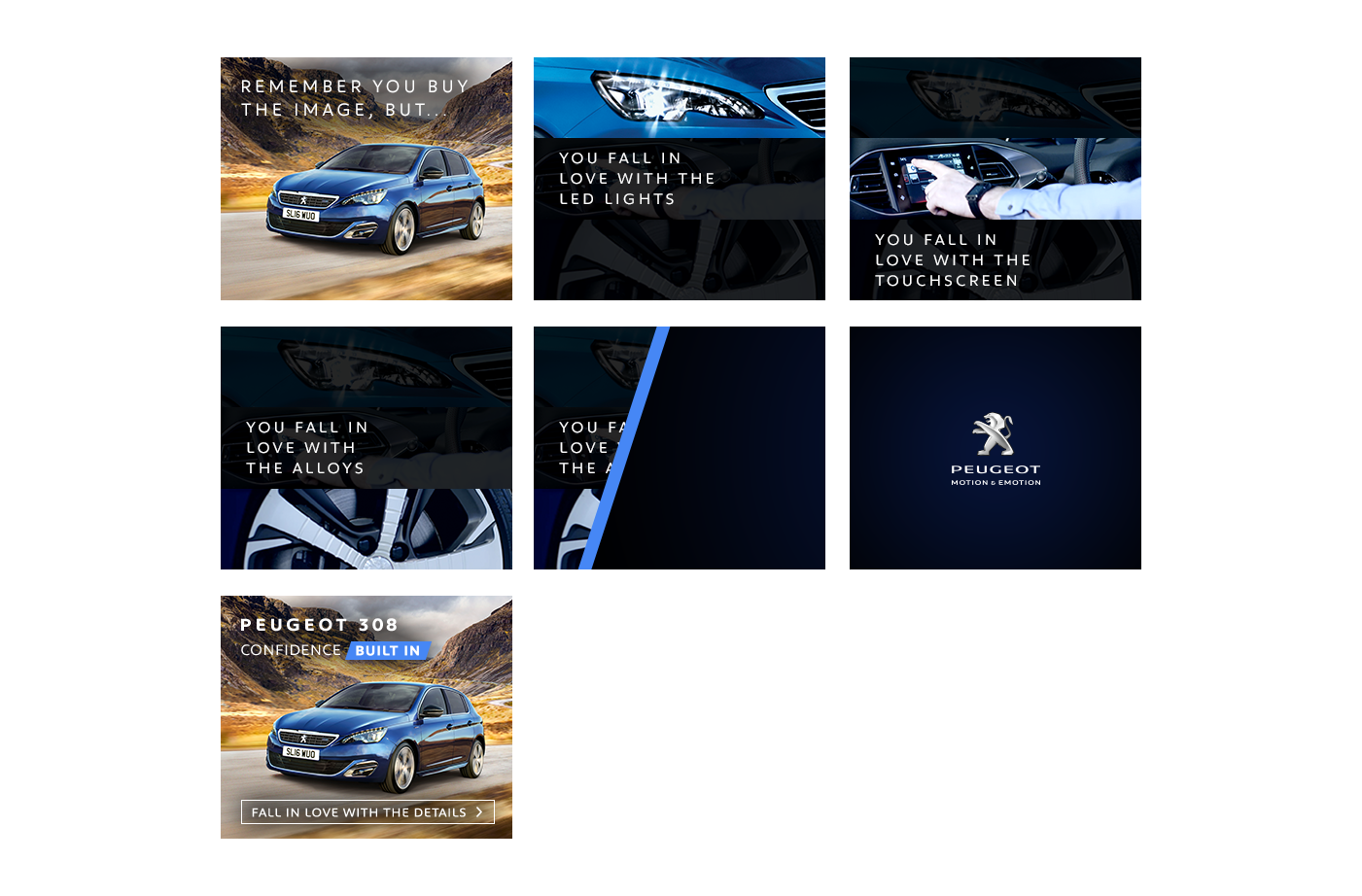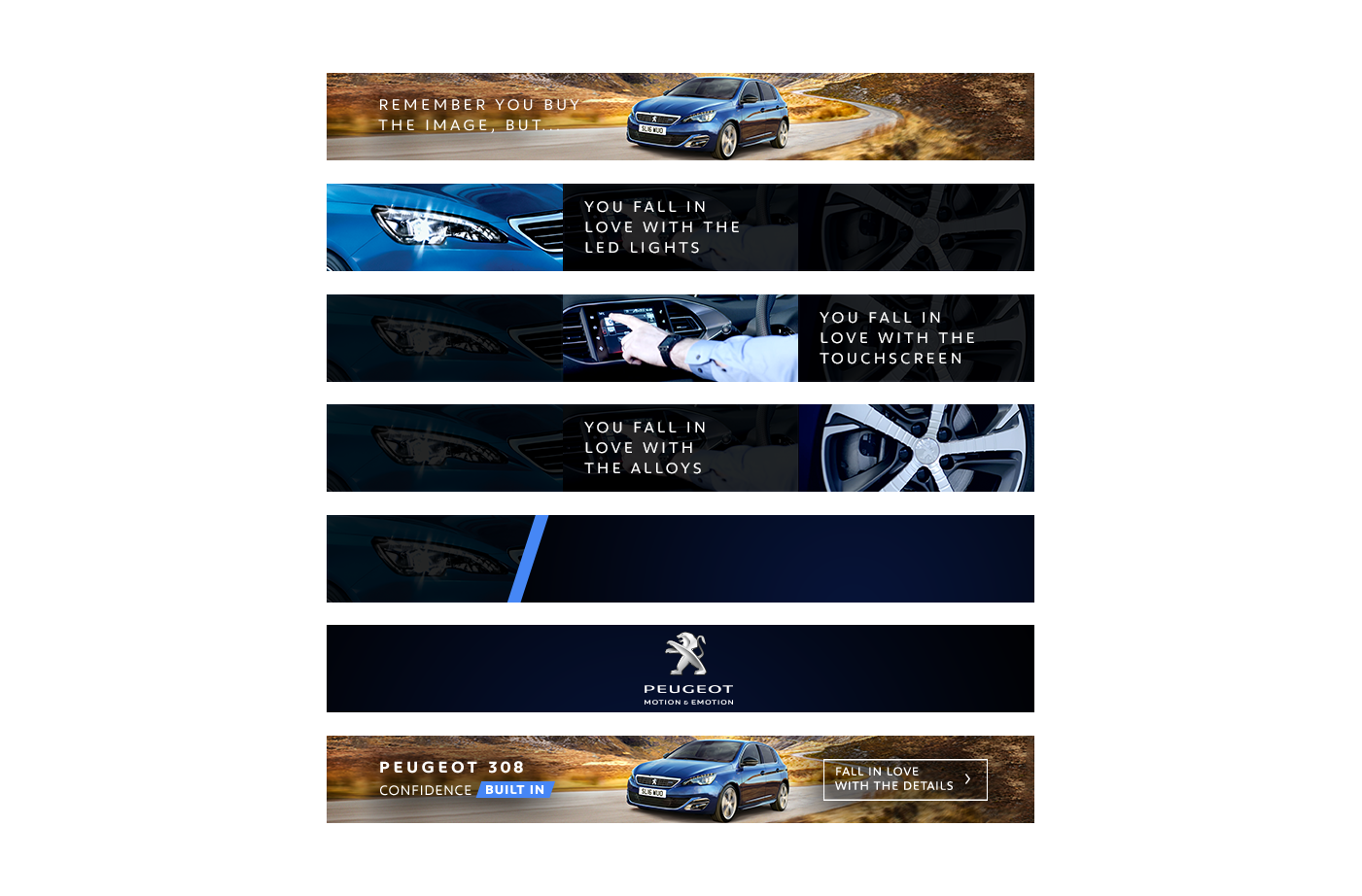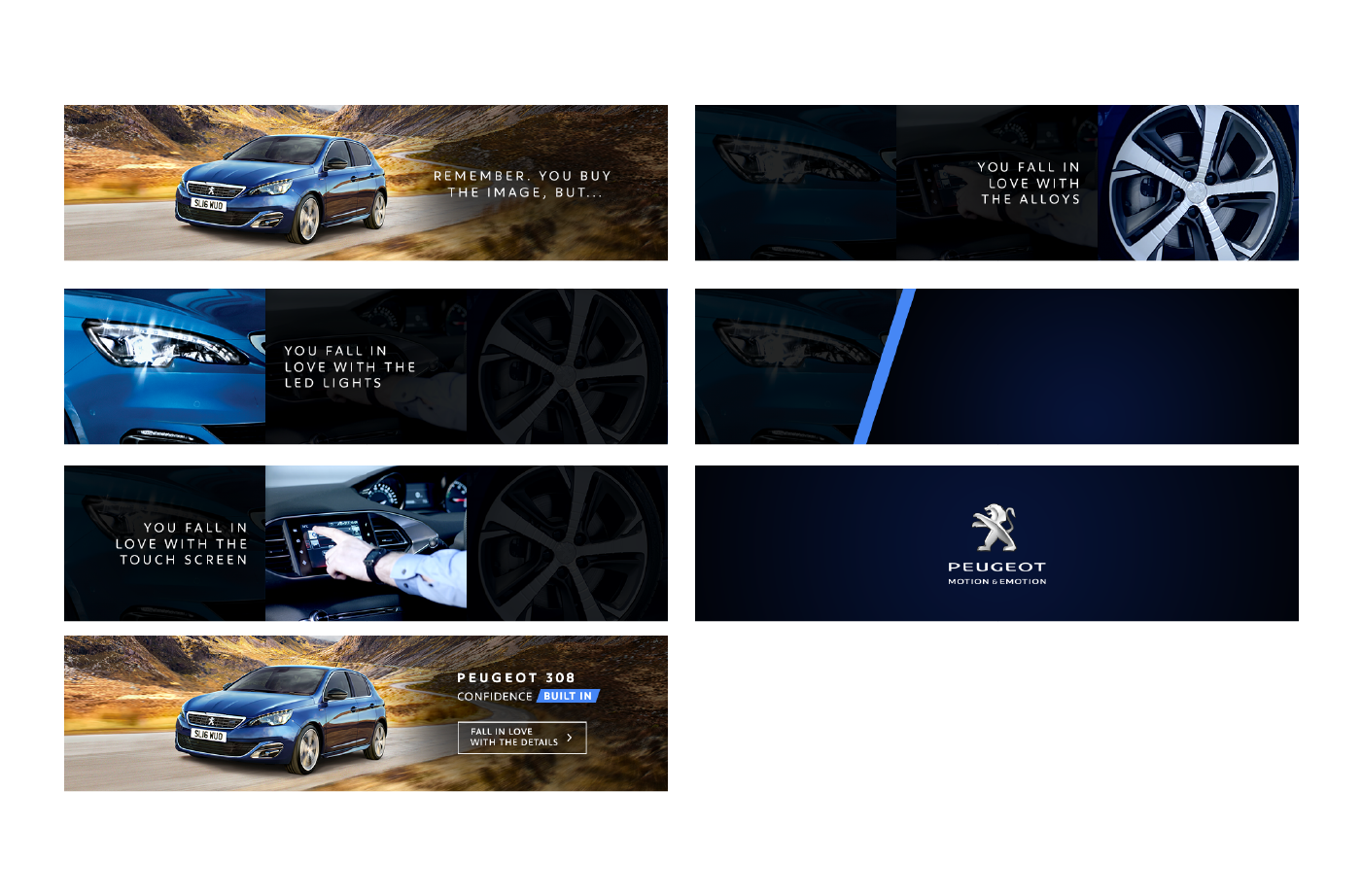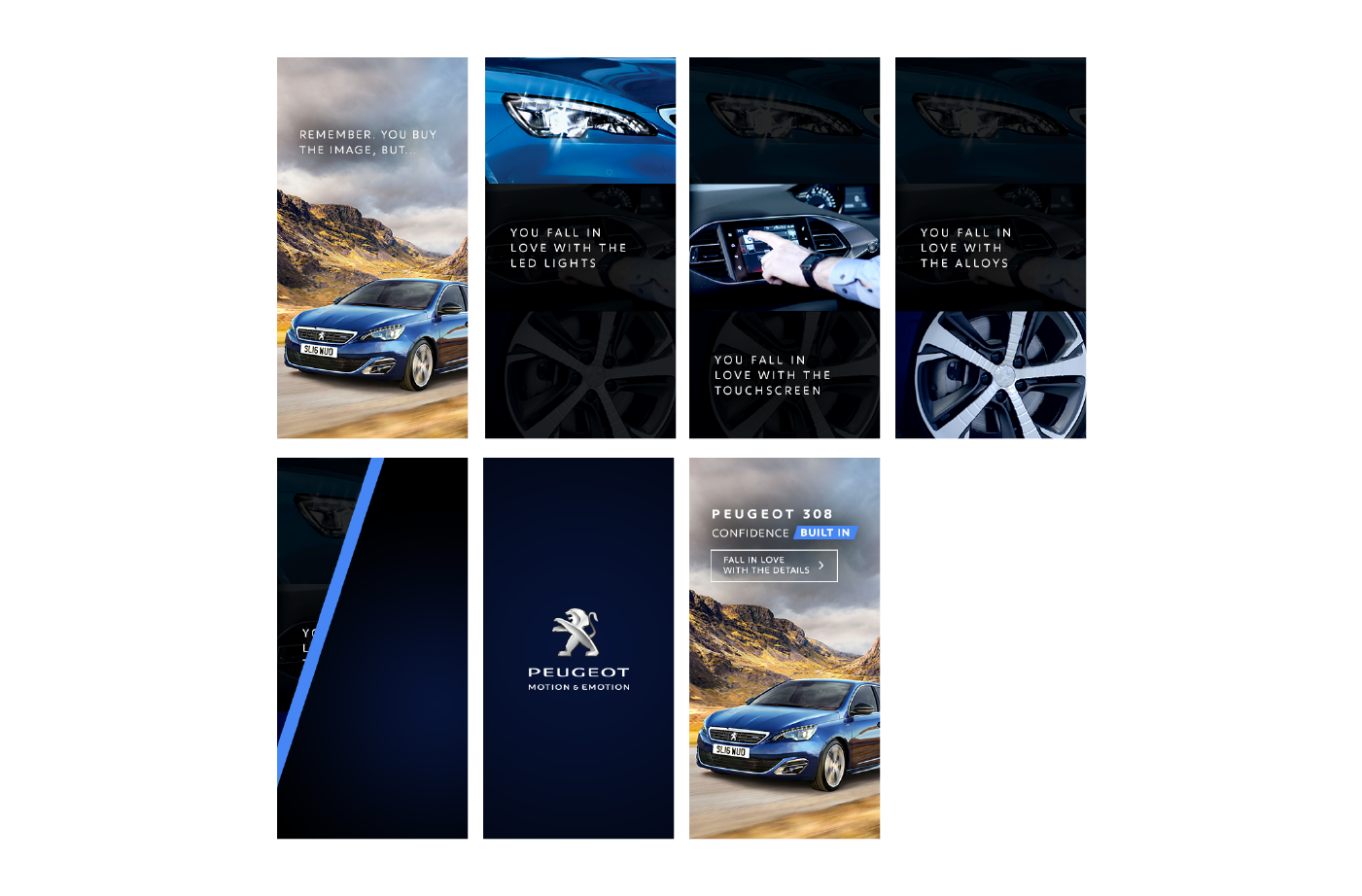 A reactive website skin, based on the creative of the web banners, with the addition of a Billboard ad that plays the TVC in a box.